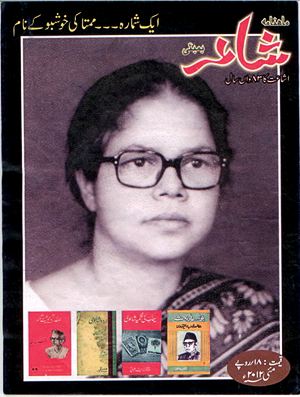 Ammi's 76th birth anniversary. One year to the launch of http://www.zarinasani.org
In past one year I managed to get all her books transcribed in Hindi and they are currently being digitized.
Shair, the oldest urdu magazine carried a shumara (commemorative issue) on Dr. Zarina Sani in May 2012. I am indebted to Janab Iftehekar Imam Siddiqui saheb and Janab Noman Siddiqui Saheb of Mahanama Shair who were instrumental in getting this issue published. The entire issue can be DOWNLOADED
I have been enriched in many ways while transcribing Ammi's life works and getting to know people who knew her as a person is very valuable to me. I was fortunate to speak with Janab Karamat Ali Karamat saheb yesterday who narrated many anecdotes from the time of his association with Ammi and Abbaji. I consider myself blessed to be able to speak with people of such high standing and learn something from them.
I also got in touch with the family members of Dr. Safdar Aah in year that went by. Dr. Aah was Ammi's guide and mentor and her work on Dr. Aah had been commended widely. As a tribute to Ammi and Dr. Aah, I and Tajwar Afsar, grandson of Dr. Aah have decided to work on gathering material to offer him our tributes via Mahanama Shair.
I do hope I have a lot to report next year. We love you, Ammi.
— Swati Sani